QSL CARD information
PA7ØOMG QSL processing order:
All the incoming QSL cards and our outgoing QSL cards will be preferably processed by the Dutch QSL bureau.
NOTES:
Every effort will be made to process cards in the above mentioned order.
Use of the bureau is therefore strongly recommended.
We will not wait for incoming cards. All QSL cards will be sent in one batch during the months following the special events station's QRT.
We disencourage direct cards, but if there is no other possibility send your card to our
QSL manager
:
Jan van Beuningen, PBØAEZ
Pandastraat 13
NL-6531 VC NIJMEGEN
The Netherlands
If you want to apply for a direct QSL card then please send us your QSL card
as soon as possible
either during the station's activities or directly after
the special events station's
QRT.
Direct requests from The Netherlands: send us your card + SASE.
Direct requests from all other countries: send us your card + SAE + 2 US$.
| | |
| --- | --- |
| IRC coupons: | we cannot accept IRC coupons. |
| Stamps: | stamps are only applicable for requesters from The Netherlands; we cannot accept stamps from other countries for returnmail. |
QSL CARD DESIGN

Our QSL card ready to be sent all over the world after the 21st of september 2014.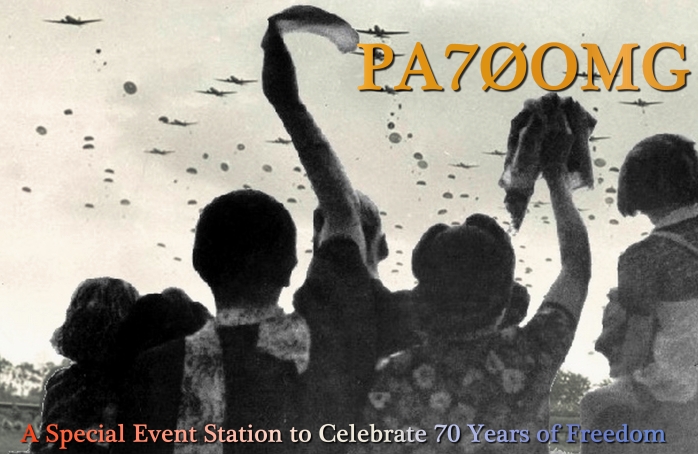 LOGBOOK

The logbook contains all our logged QSO's.
9/24/2014: The logs will be uploaded to HamLog at very short notice..
10/4/2014: The logs are online now, except for 90 handwritten logs; they will be added soon.




The database is provided by HAMLOG.EU, Zoli (HA9RQ).