DROPPINGZONE NAN (DZ-N 505)
PA7ØOMG is located exactly at the center of the historical droppingzone N. A 360 degrees panoramic view of droppingzone N is illustrated below.

The historical maps of the dropping- and landingzones can be viewed further below.
The panoramic image can be viewed at fullscreen with the Full Screen button

.
Droppingzone Nan (DZ-N) projected on Google Maps
The blue circle with red outline represents droppingzone N. Our station is located exactly at flagpoint.
The station location and address can be found here.
historical maps of the droppingzones
An overview of Operation Market Garden in the Nijmegen region (Dutch: "Rijk van Nijmegen") on september
the 17th 1944 on the maps below.
On the maps below the same overview as above (Google Maps).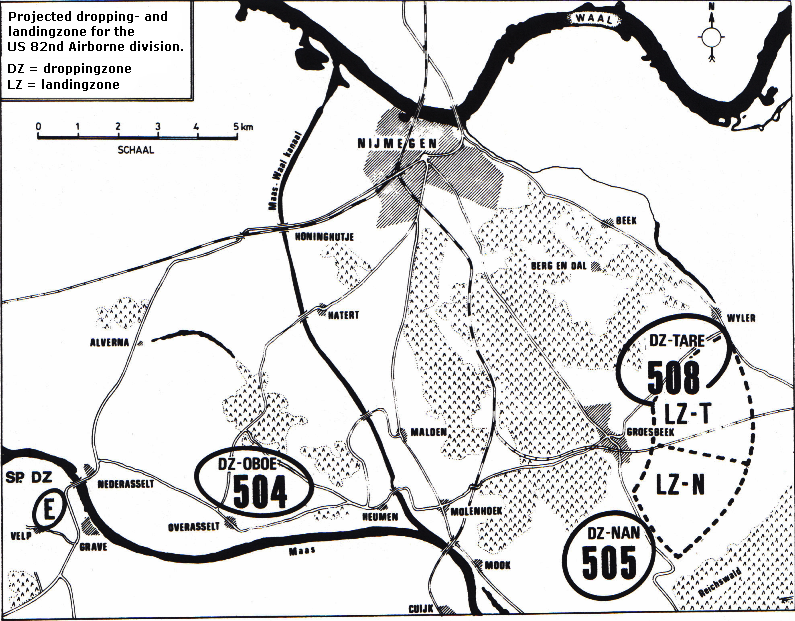 Droppingzone Nan (DZ-N) at Klein-Amerika, south of Groesbeek